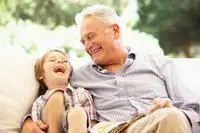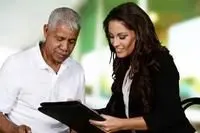 What about Fathers?

June 17, 2017
This weekend is Father's Day, whether you call him Dad, Daddy, Pop, Pa, Father, The Parental Unit, Baba, Vater, Pére, Padre, Abba, or The Old Man, fathers are an important part of a person's life. We all have a biological father, someone who gave sperm to make you. Maybe your father is not your biological father, a father-surrogate, such as an uncle, brother, grandfather, neighbor, priest, pastor, rabbi, imam or teacher may serve as a father figure. Regardless of the type of relationship a strong bond with a Dad is important.
When people have a sense of belonging with their fathers, their resilience is greater. When children have examples of flexible and strong father's children learn to be strong, flexible and resilient. A child's (no matter their age) brain neurons develop and grow when they are in relationship of a father that is reliable, consistent, and supportive.
Some Dads have the talent to create and support life by fostering meaningful and loving relationships. Some father's display their joy and pride for their children. When fathers connect emotionally to their children, this creates trust, reliance, and peace. Some fathers are jovial, others are hostile, some are distant, some are absent, some are indifferent, how you and your father relate (or not) affects you emotionally, relationally, cognitively, and spiritually.
David Johns has a PhD in Counseling Education and Supervision. He is a Licensed Professional Counselor (LPC) and Licensed Addiction Counselor (LAC) in the state of Colorado. He works with clients who struggle with depression, grief, anxiety, trauma, sexuality, and relational issues. Dr. Johns also works with clients who want to explore their relationship with their father or children.
For an appointment call 303-642-6636 or email at [email protected]
References
Erikson, E., H. (1958). Young man Luther: A study in psychoanalysis and history . New York: W. W. Norton & Company.
Goldenberg, I., & Goldenberg, H. (2004). Family therapy: An overview (6 th ed.). Pacific Grove, CA: Brooks/Cole.
Haglund, M. E., Nestadt, P. S., Cooper, N. S., Southwick, S. M., & Charney, D. S. (2007). Psychobiological mechanisms of resilience: Relevance to prevention and treatment of stress-related psychopathology. Development and psychopathology , 19 (03), 889-920.